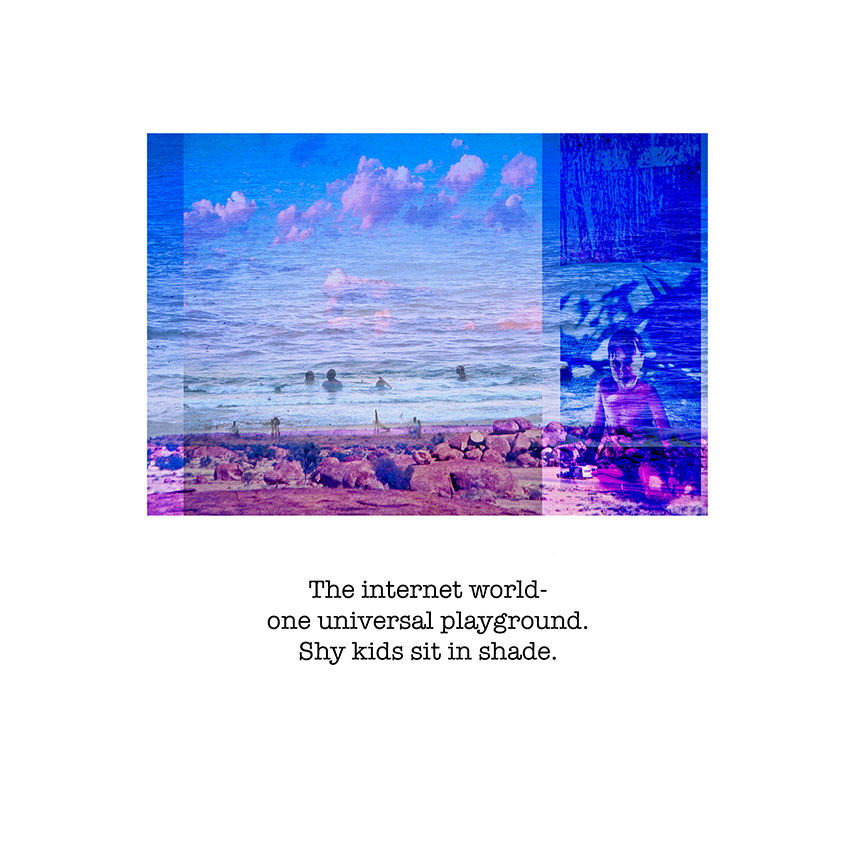 "The sea. The snot green sea, the scrotum-tightening sea"
Any scrotum adorned Aussie kid will recognise the mixture of excitement and agony of that first swim of the season, when the air is warm but the water still freezing and 'tightening' doesn't even begin to describe the pain, happily though our sea was rarely snot green as depicted in this extraordinary description of Dublin by James Joyce, in the first chapter of Ulysses. The past couple of weeks have certainly been skin crawling and throat tightening if nothing else, everyday new fresh horrors to contend with, so many young lives destroyed since I last wrote anything, not only in war and not only far away, My disenchantment (bit of NLP there, what I mean is despair and disgust) with the world around me, is often overwhelming.
My survival strategy, at least in the immediate sense, has been to fill my mind with as much brilliant creativity as I could, for comfort and inspiration. So, finally, Ulysses has been begun. Gosh. So dense, not something to be read lightly, so much concentration required, so much to be amazed by in the sentence structures and word combinations, and that's without any discernible story line at this very early stage! It's hard to notice much else around though, being so focussed and bombarded with allusions and images. A good thing.
I've also rediscovered a very old stalwart of my sanity, the magnificent Mr Shaun W. Keaveny, UK broadcaster whose daily podcast of his BBC radio show was a staple for many years, then the format changed and I somehow lost track of it. Regardless, something nudged me to see what he was up to, and, "Yes please," he has recently started a new podcast called Shaun Keaveny's Creative Cul-de-Sac, where Shaun talks with various creative people, comedians, writers, and musicians for the most part so far, about how they create, how they sort ideas, how they work generally. If anyone has found my blog by any means, they are sure to be fascinated by this amazing concept. So worth listening to.
For my light-relief, I have fallen under the spell of opulent soap opera Bridgeton, love it or hate it, its very, very beautiful and some of the performances are really breathtaking. Adjoa Andoh as Lady Danbury is one of the most extraordinary actors I've ever seen, and then when she's playing opposite Golda Rosheuvel as The Queen, spellbinding. I just watch them and wonder how to people know how to do that, to express so much, to have the insight into the situation their lines are part of so as to express it so amazingly AND to know how to express things. Should be a obligatory masterclass in acting. Add into the mix the always brilliant Nicola Coughlan, and you've got a full (country manor) house of inspiration, without a bodice being ripped or a bountiful bosom heaving. We shall soon be sliding smoothly into the new series of Derry Girls and be joined by Siobhán McSweeney as the glorious Sr Michael…. Surely the worlds that I choose to witness are much better for my well being the the actual world?
So, that was my self-prescribed creativity therapy week, I do hope all those names make it though the spellcheck's aggressive insistence on false compliance and then my quite unstable vision. Apologies if not. And now, into another week. I have a major graphic art contract on at the moment, so that will be taking a lot of thought and time, a largish ceramic bust to complete, it started out as an abstract vessel for another ongoing project, but it chose for itself what it was to be and who am I to argue. And on it goes!